Read this Anti Aging Eye Makeup Checklist & Preserve Youth
It's always a good idea to prefer anti aging eye makeup over regular makeup because we all age, and certain cosmetics accelerate the aging process. In this blog post, we will talk about everything you need to keep in mind when making your next purchase. 
Introduction
Anti-aging makeup is a term that refers to the products and techniques used in makeup applications to help you look younger and more refreshed, especially near the eyes. These products are available to help fight wrinkles, fine lines, and other signs of aging. In this article, we'll give you a few tips on how to choose the best anti aging eye makeup products for your skin type and lifestyle.
There are many different brands and types of anti-aging makeup, so you can choose what works best for your skin type. But we will try to breakdown for you how to select the best ones:
1. Some products are specifically designed to help reduce wrinkles, while others are designed to smooth out the skin. When choosing an anti-aging product, keep in mind that some ingredients may be harmful if applied directly onto the skin or inhaled during the application process (for example talc).
2. Look for skincare products that have antioxidants, like vitamins C and E.
Antioxidants are a good thing! Antioxidants protect against free radicals, which can cause damage to your skin. Vitamins C and E are antioxidants that are found in many skin care products.
3. Retinol is a powerful ingredient that helps to reduce fine lines, wrinkles, and acne. It does this by increasing cell turnover (the process of removing old cells from the skin). This can be done in two ways:
By stimulating collagen production - Retinol is an active form of vitamin A, which stimulates fibroblasts (cells that make collagen) to produce more collagen to repair the damage done by UV rays or other environmental factors such as pollution or cigarette smoke. This helps improve the appearance of fine lines and wrinkles on your face over time!
By exfoliating dead skin cells - Retinol has been shown to increase the production of enzymes responsible for removing dead skin cells from your epidermis (top layer of skin), which makes it useful in treating acne because it speeds up cell turnover rates there too!
4. Use a moisturizer with SPF. Apply your moisturizer in the morning and evening, as well as after you wash your face/take off makeup at night. Also, invest in a quality moisturizer to keep your skin hydrated, try the Moisturizing Sunscreen UV Shield Cream SPF50+ PA+++ from Perfect Diary for best results.
5. Keep these things in mind when you're doing your makeup and you'll look younger than ever.
Keep your skin hydrated with a good moisturizer
Use an eye primer to help keep your makeup from creasing
Apply eyeshadow in layers instead of one thick layer, which can make you look overdone and older than you are
If you're going to use eyeliner, apply it carefully so that it doesn't look harsh or artificial (and also don't forget to blink!)
Use mascara sparingly
6. Sunscreen is a must for anyone who wants to prevent the aging of their skin. The sun's rays can cause wrinkles and age spots, so it's important to apply sunscreen for at least 15 minutes before going outside. A broad-spectrum sunscreen with an SPF of 30 or higher is recommended.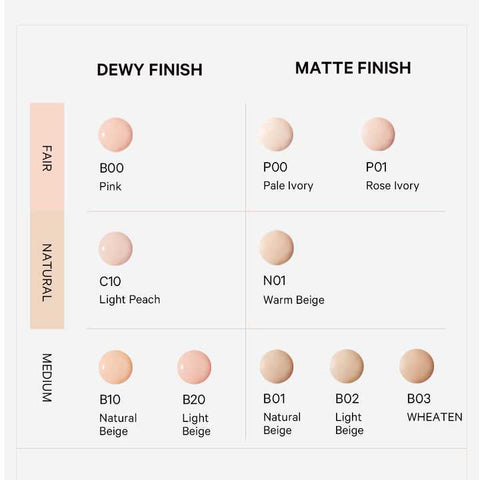 7. Anti-aging makeup products are designed to help you look younger, not older. They're made with ingredients like hyaluronic acid and peptides that plump up skin cells, reduce the appearance of fine lines and wrinkles and leave your complexion looking radiant. You can find these products in department stores or at drugstores but we recommend checking out the Supreme Nude Natural Flawless Hydrating Liquid Foundation from Perfect diary. It is loaded with antioxidants and formulae enriched with ingredients that slow down the aging process while giving you flawless second skin.
8. If you're just starting with anti aging eye makeup products, it's best to start with something simple like a tinted moisturizer or BB cream--these will give you coverage without feeling heavy on the face while still providing some SPF protection against sun damage.
Conclusion:
We hope this article has given you some insight into anti aging eye makeup products and how they can help you look younger. The best thing about these products is that they're easy to find, affordable, and effective. You don't need to spend hundreds of dollars on expensive creams or treatments when there are so many affordable options available today!
---