The Best Ways to Get an Eye Paint Effect with Eyeshadow
Are you looking for a way to make your eyes pop like eye paint? Are you tired of your usual makeup routine and looking for a way to switch things up? This bold and artistic look is all about using eyeshadow to create a stunning and unique design on your lids. With a few simple tips and tricks, you can master this eye-catching look and turn heads wherever you go. So, why not add a little creativity to your makeup routine and give the latest trend a try?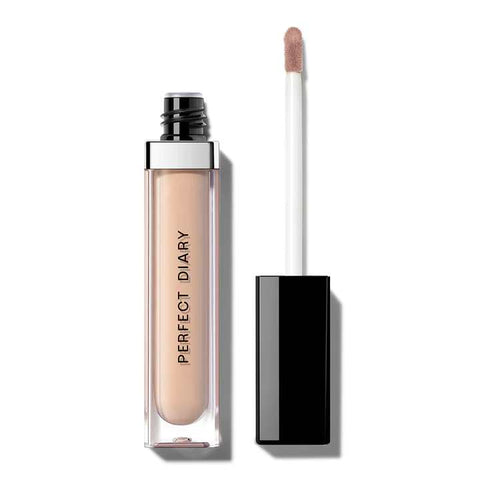 First things let's start with the Flawless Glaze Silky Touch Liquid Concealer. This is the perfect product for covering up dark circles and blemishes around the eye area. Simply apply a small amount of the concealer to the under-eye area and blend it in with your fingers or a brush. This will create a flawless base for your eye paint look.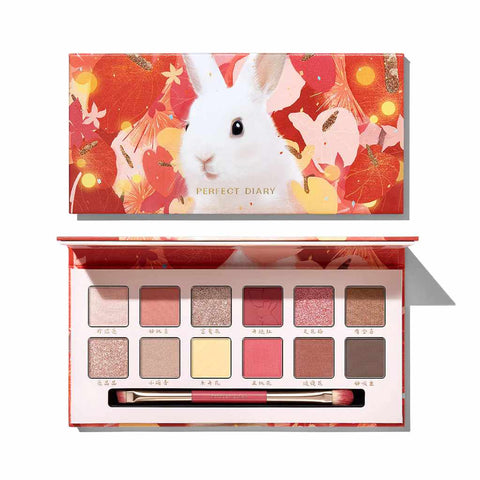 Now, onto the fun part - creating your eye paint effect with the Explorer Eyeshadow Palette 16 Lucky Rabbit. It is a versatile and high-quality eyeshadow palette that can be used to create a variety of eye looks, including the eye paint effect that was the focus of the beauty blog.
The palette includes 16 different shades with a mix of matte, shimmer, and metallic finishes, allowing for endless combinations and creativity. The colors range from warm neutrals to bold and bright hues, making it a great option for both everyday wear and special occasions.
Here's a step-by-step guide to help you get the perfect eye look by using it:
Step 1: Apply the burnt orange shade all over your lid using your finger or a brush. This shade is a gorgeous rusty orange with a shimmer finish that will really make your eyes pop.
Step 2: Take the dark brown shade and apply it to the outer corner of your eye using a small eyeshadow brush. This shade is a matte chocolate brown that will add depth and definition to your eyes.
Step 3: Use a blending brush to blend the two shades together, making sure there are no harsh lines.
Step 4: Apply a small amount of the champagne shade to the inner corner of your eye to add a pop of brightness.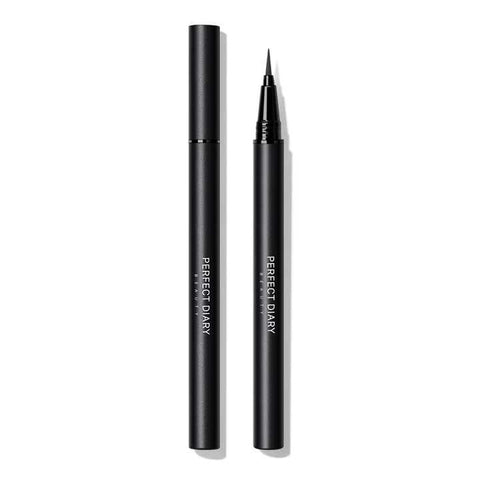 Step 5: Finish off the look by using the Slim Long-lasting Liquid Eyeliner to create a winged liner. This eyeliner has a super-fine tip that makes it easy to create precise lines, and it stays put all day without smudging or fading.
Why do we use eyeshadows to get an eye paint effect?
There are several reasons why eyeshadow is a great option for creating an eye paint effect:
Variety of Colors: Eyeshadows come in a wide variety of colors and finishes, making it easy to create a unique and personalized design. With a diverse palette of shades to choose from, you can experiment with different color combinations to create a look that complements your eye color, skin tone, and personal style.
Easy to Blend: Eyeshadows are designed to blend seamlessly into the skin, making it easy to create a smooth and even effect. You can use a variety of brushes and techniques to blend the eyeshadow and create a look that is both bold and natural-looking.
Long-lasting: Eyeshadows are formulated to be long-lasting, so your eye paint design will stay in place throughout the day or night. With the right primer and setting spray, you can ensure that your eye paint look lasts for hours without smudging or fading.
Affordable: Compared to other types of makeup, such as face paint or body paint, eyeshadow is generally more affordable and accessible. You can create a stunning eye look with just a few basic eyeshadow shades, making it a great option for those on a budget.
With these simple steps, you'll be able to create a beautiful effect that will make your eyes stand out from the crowd. To get even better results, remember to always use a primer before applying your eyeshadow, and use a setting spray to make sure your makeup stays in place all day long.
In conclusion, creating an eye paint effect with eyeshadow is a great way to elevate your makeup game and add some creativity to your beauty routine. With a variety of colors and finishes to choose from, eyeshadows provide endless possibilities for experimentation and personalization. Whether you're looking for a bold and bright eye paint design or a subtle and natural look, eyeshadow is a versatile and affordable option that can help you achieve the desired effect. So next time you're feeling inspired to try something new, grab your favorite eyeshadow palette and get ready to unleash your inner artist!
---